Everyday, we receive reports of injustice and abuses that rarely find room or voice in the official media and which give us an alarming picture of what happens in the world by the hands of corrupt governments and very aggressive organised crime.
Nowadays, human rights are denied even in places that wave the flag of democracy and freedom. Libera International aims at giving visibility to the reports and the records coming from all over the world and in particular to those highlighted by our partner organisations.
We believe that the networks are needed also for this reason: in order to guarantee free independent information sharing, in order to give a voice to those fighting for justice, and to those who are deprived from the means to live in dignity. In this context, we gather to call in favour of people, organisations, and civil society organisations who are threatened, at risk, or without protections. We ask to all of you to help to sustain them so that they may reach the local, competent institutions. The calls shared by Libera International represent a tool to involve people divided from oceans and borders, but still united by the commitment to fight for justice and peace. In fact, in many occasions international solidarity is proven to be a useful and crucial deterrent to guarantee protection and safety.
Y O U   C A N   D O   S O M E T H I N G   !
You'll find here the projects to which you can participate, that you can sign or share.
The network "In Difesa Di – for human rights and theirs defenders" is a coalition of more than 30 Italian organisations and associations working on thematics such as human rights, environment, international solidarity, peace and disarmament, workers' rights, freedom of press and the rule of law.
The creation of "In Difesa Di" was a mean to open in Italy a space of reflexion and action about human rights defenders and to ask the government, the Parliament and the local entities to get involve for their own protection and preservation.
According to the UN's Declaration on Human Rights Defenders, adopted on the 9th of December 1998, defines a human rights defender as anyone working for the promotion and protection of human rights. This broad definition encompasses professional as well as non-professional human rights workers, volunteers, journalists, lawyers and anyone else carrying out, even on an occasional basis, a human rights activity.
The network "In Difesa Di" was created to promote campaigns and initiatives aimed at the protection of human rights defenders, to sensiblize public opinion about these thematics and to ask Italian institutions (government, Parliament and local entities) to develop tools and mechanisms of protection for human rights defenders.
The network "In Difesa Di – for human rights and theirs defenders" :
AIDOS, Amnesty International Italia, AOI, ARCI, ARCS, Associazione Antigone, Associazione Articolo 21, Centro di Ateneo per i Diritti Umani – Università di Padova, CISDA, Coalizione Italiana Libertà e Diritti Civili, Comune-info, CGIL , Comitato Giustizia per i Nuovi Desaparecidos, COSPE, Fondazione Lelio e Lisli Basso-Issoco, Giuristi Democratici, Greenpeace Italia, Legambiente, Libera-Associazione Nomi e Numeri contro le mafie, Non c'è Pace senza Giustizia, Operazione Colomba – Comunità Papa Giovanni XXIII, Radicali Italiani, Rete per la Pace, Terra Nuova, Peace Brigades International – Italia, Progetto Endangered Lawyers/Avvocati Minacciati, Unione Camere Penali Italiane, Un ponte per…, Yaku,  e Centro Studi Difesa Civile.
For more information, visit http://www.indifesadi.org
W e l c o m i n g   E u r o p e    –   P e r   u n '  E u r o p a   c h e    a c c o g l i e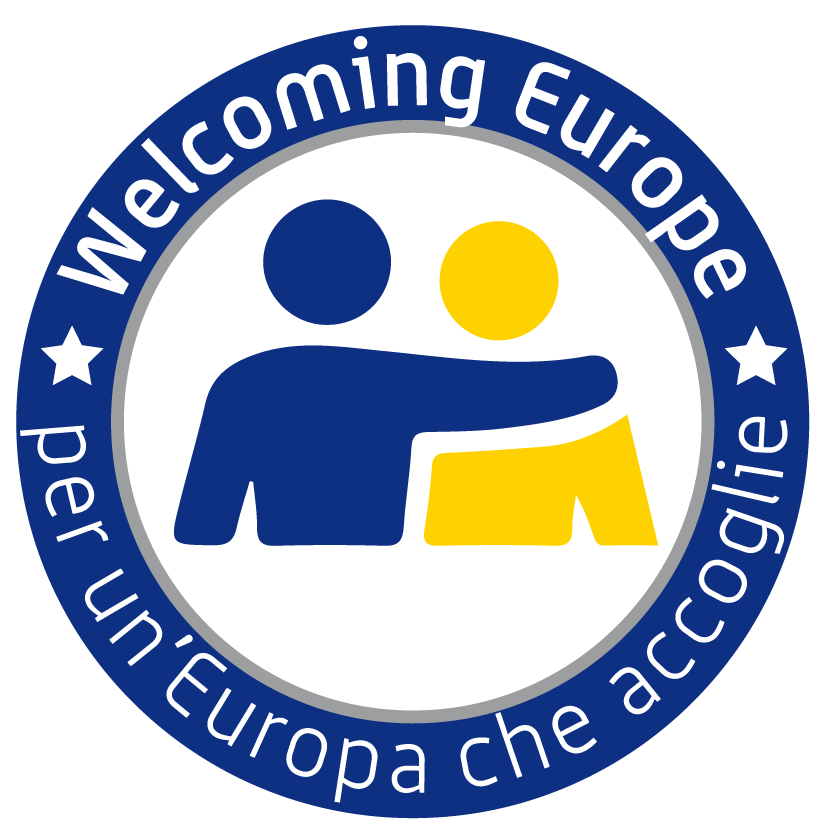 Libera, Associations, Names and Numbers supports the project « Welcoming Europe – Per un'Europa che accoglie ».
This project is an European Citizen's Initiative (ECI), an important tool of participatory democracy within the European Union which invites the European Commission to put forward a legislative act over matters falling within the competences of the EU.
This project takes the form of a petition and is aimed at collecting 1 million signatures in 12 months in at least 7 countries of the European Union.
We ask for three simple things :
Saving lives is not a crime. We want to decriminalize solidarity : in almost 12 member-states of the European Union, distributing food, buying a ticket or hosting a migrant are acts for which it is possible to be fined or to be arrested by the authorities. Punishing these acts means punishing the humanitarian help and recognizing the crime of solidarity.
Being free to welcome refugees. We want to create safe passageways : From 1990 to nowadays, more than 34 000 of migrants died trying to cross the sea to reach Europe. Opening safe and legal passageways towards countries willing to welcome migrants would be the only opportunity of protection for asylum seekers and refugees.
Human rights are inviolable. We want to protect victims of abuse : A lot of migrants are victims of work exploitation, abuses, or human right's violations, especially at the borders, and it can be very hard for them to have an access to justice. Nevertheless, each human being, regardless of his condition, has to be protected.
For more information, visit the website: http://welcomingeurope.it/
_________________
D i s c o v e r   o u r   a c t i o n s