Libera France is the French antenna of "Libera Contro le Mafie", the Italian organisation fighting mafias and social injustices and promoting legality. Since 2007 the presidium has been working to actively spread a culture of legality to fight inequalities and criminality.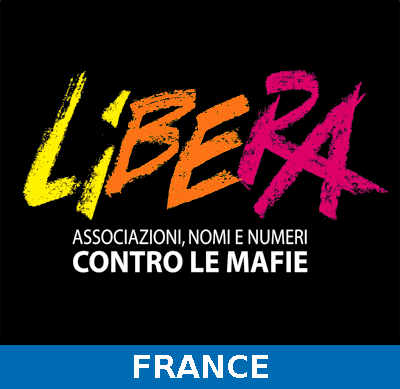 The French presidium in Paris is composed by many young
nice Italians who put their experience and Libera's experience and expertise at disposal of the French civil society. Concretely they meet st
udents in schools working on demolishing the stereotypes on Italy and Italians, organising meetings and flash mobs, participating to events and demonstrations and much more. Nowadays there's not only a Paris presidium but it also being started in Marseille and Bordeaux!

Contacts: Marino Ficco
E-mail address: paris@libera.it