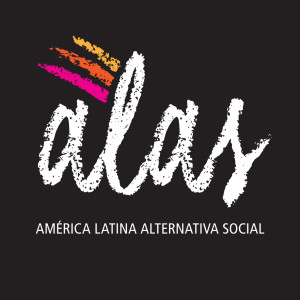 ALAS – América Latina Alternativa Social
ALAS – América Latina Alternativa Social – the network promoted by LIBERA International in collaboration with "Servizio Interventi Caritativi a favore del Terzo Mondo" (framework for charitable interventions in third world countries), Italian Episcopal Conference (CEI), and the AVINA Foundation is focused on tackling abuses on human rights, organised crime, corruption, impunity, violence, and the criminal economy in Latin-America. The project is born from the need to contrast the continuous violation of human rights, organised crime, impunity, corruption, violence, and the economy of illegal trafficking and money laundering in Latin America as these are substantial obstacles to the full development in the region. An international network built up by organizations active in Colombia, Ecuador, Mexico, Brazil, Argentina, Guatemala, El Salvador, Nicaragua, Bolivia, Peru, and Honduras, addresses investigations; supports victims; and advocates, promotes, and defends human rights and a culture of peace and social justice. The objective of the network is to enforce and spread a culture of peace, social justice and to keep alive the memory of the victims. In fact we consider that it is necessary to set up methodologies for fighting mafias at social level, promoting respect of human rights through the exchange of information and good practices, support to projects, and campaigning.
Common Statement – ALAS2015 ENG.pdf 
Red Retoño is a network of many associations and organisations in Mexico which want to promote the so-called social anti-mafia in their country. This parallels what Libera is doing everyday in Italy, Europe and through the ALAS – America Latina Alternativa Social – network all over Latin America. Thanks to an international project financed by the European Commission to the organisations Cauce Ciudadano A.C. (Mexico) and Libera (Italy), Red Retoño is building a "national strategy to prevent organised crime" on different levels of work, including the educational, institutional, social, and historical ones. Indeed, starting from the memory of victims and disappeared persons and supporting the families of victims, the network is developing a double compromise: it works on the community level, but it also works on a larger scale as it advocates for public policy changes. In this project, Libera is responsible of the international promotion of the network and is involved on all levels for the exchange of best practices.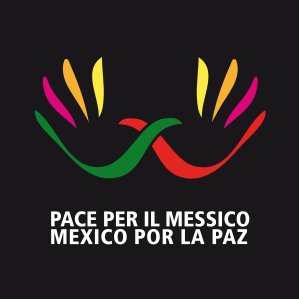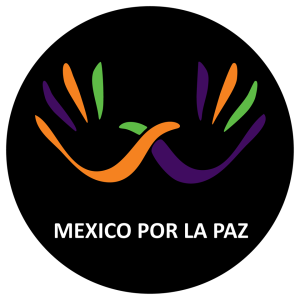 Pace per il Messico – Mexico por la Paz
The international campaign "Mexico por la Paz," is already at its second level of implementation. The first phase of the campaign, which began in December 2012, foresaw the promotion of information sharing about the terrible "invisible war" of Mexico which has had an extremely negative impact on the country since 2006. The second phase, currently underway, will allow us to progress even further in our mission.Through new management coming from Mexico, the campaign is directly involving the Red Retoño's partners, and it is expanding its range of action on policy advocacy to bring the attention of Mexican institutions to specific issues. The development of a new communication strategy will also permit to spread the message from Mexico at European level, which will reinforce all efforts done at local level.
PRESS RELEASE 2016 "MEXICO POR LA PAZ" CAMPAIGN
PRESS RELEASE 2016 "MEXICO POR LA PAZ" CAMPAIGN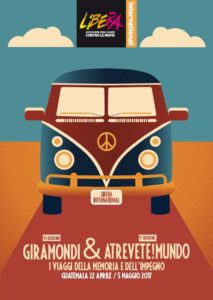 GIRAMONDI & ATREVETE!MUNDO – Memory and Commitment Journeys
The "travel experience" Giramondi, an annual event (two weeks in April/May), includes on-field visits, discovery of the active institutions in human rights defence, and in the fight against drug trade, as well as awareness-raising activities. The philosophy behind the Giramondi Project is to discover countries which do not typically experience a significant amount of tourists. The goal is to get to know about places and social dynamics from the point of view of the inhabitants who are aware of their beauty, history and culture, but also of their complexity and problems. This journey allows participants to live a unique experience of discussion, exchange, and personal enrichment. It is also an important opportunity to familiarise oneself with the work of the institutions with which participants get in contact. Furthermore, it is a chance to discover the daily work of associations and movements with whom Libera International cooperates. Giramondi aims at supporting the organisations that – together with Libera – are involved in socially relevant activities. Several years ago in Latin America, Libera International launched the network ALAS – Latin America Social Alternative – that gathers together 40 Latin American organisations from 12 countries in Central and South America engaged in social reporting, bottom-up law proposals, education of lawfulness, and support to victims.
For more information write to international@libera.it
"Giramondi" and "Atrevete!Mundo" Archieve:

I Edition "Giramondi" 2012
II Edition "Giramondi" e I Edition "Atrevete!Mundo" 2013
III Edition "Giramondi" e II Edition"Atrevete!Mundo" 2014
IV Edition "Giramondi" e III Edition "Atrevete!Mundo" 2015
Bolivia:
V Edition "Giramondi" e IV EDIZIONE "Atrevete!Mundo" 2016