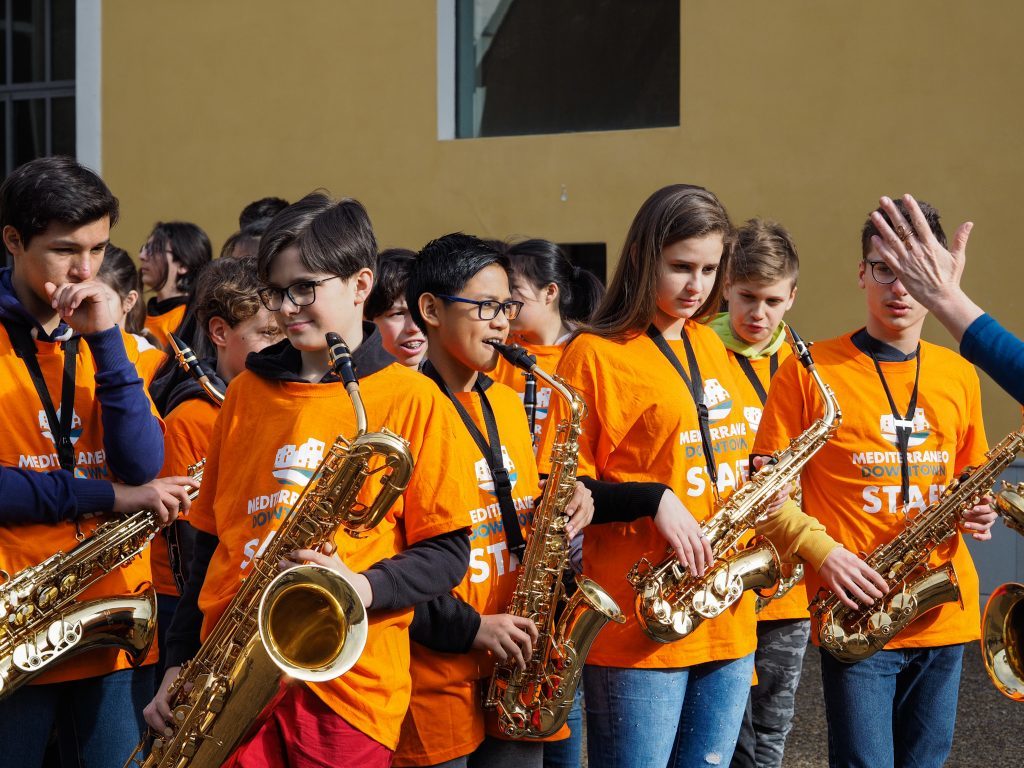 After three intense days of meetings, events, ideas, and shared proposals, Giorgio Menchini, President of COSPE non-profit organization comments on the event. The association with the City of Prato and Tuscany Region; Libera, associations names and numbers against mafias; Amnesty International Italy and Legambiente organized for the third consecutive year "Mediterranean Downtown."
This is a festival that is becoming an event of the spring in Prato and that from Friday 5 to Sunday, April 7 has involved the whole city, places such as: the Museum of Textiles, centerpiece of the event with talk show program at the Teatro Metastasio that it hosted the inauguration of the Festival with the expected meeting between the writers Tahar Ben Jalloun and Sandro Veronesi, engaged in a dialogue on the fate of the Mediterranean with interludes of readings and music by Daniela and Francesco Morozzi Maccianti, the prize in absentia , the Tunisian journalist Sihem Bensedrine , president of the Commission of Truth and Justice, and the interview with Carlotta Sami, who recalled how deleterious the invasion rhetoric of migrants, numbers in hand, until the concert Nada and Angela Baraldi that warmed and filled it.
All sold out the 150 seats available at the Giorgio La Pira Mensa where, thanks to the Association of Chefs of Prato and the many suppliers who have offered their products, it was possible to organize a charity dinner with a concert of Bobo Rondelli, the proceeds will go to the same table and the initiative "Good Night", which collects signatures and funds to a bed and dining room to the excluded of the reception system due Salvini Decree and who is facing a state of emergency housing.
"This festival, created to highlight the many existing and renew relationships knots that bind them as people who have a house and a common destiny – concludes the president of COSPE non-profit organization – has demonstrated its vitality and its adhesive function. Without omitting critical but rather emphasizing the challenges that lie ahead but that together we can face. After the third edition we would like to say that the journey continues!"
Source: Mediterraneo Downtown