Almost nine years had passed since the post-electoral crisis on Ivory Coast in 2010-2011. On November 2010, Ivorians went to the polls to elect a new president, hoping to end a ten year crisis during wich the country was divided politically and militarily. In the week that followed, despite the consensus that Alassane Outtara had won the election, former President Laurent Gbagbo refused to step down. The post election crisis scalated from a targeted campaign of violence to an armed conflict in wich armed forces from both sides commited serious crimes. During this violent period at least 3,000 civilians were killed, several thousand wounded, disappeared and raped, and more than 100,000 displaced. Thanks to Observatoire Ivoirien des Droits de l'Homme (OIDH) and its partnert the Confederation of Organizations of Victims of Ivory Coast (COVICI), met bye Libera in Ivory Coast, we are able to share testimonies of families and witnesses of two victims, Oula Kpaé Bernard and Sylla Alpha Baba, in this way we can share their stories and mantein their memories alive.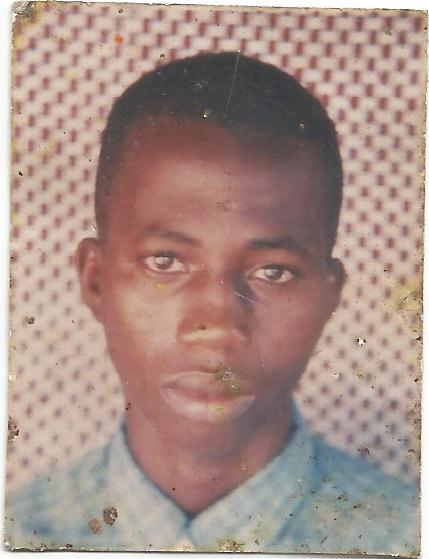 SYLLA MAMADOUBA
HISTORY / Eng
The 1st April 2011, my son, SYLLA ALPHA BABA, born on 5 May 1980, was arrested and tortured by certain armed militiamen, before slitting his throat with two other people at Port-Bouët, in the Jean-Folly neighbourhood. The bodies were buried by the families the day after, in the city of Gonzague. After the post electoral crisis, the family has opened an administrative procedure. We went to CDVR, to the Ministry of former combatants and victims and to the CONARIV to report what happened. It was a painful moment for the family to see their son being slaughtered like an animal.
The Father SYLLA MAMADOUBA
RECIT / Fr
Le 1er avril 2011, mon fils répondant au nom de : SYLLA ALPHA BABA née le 05 mai 1980 a été arrêté et torturé par des miliciens en armes avant d'être égorgé avec deux autres personnes à Port-Bouët au quartier Jean-Folly par des hommes armées. Les corps ont été enterrés à Gonzague ville le lendemain par la famille. Après la crise post-électorale la famille à fait les démarches administratives. Nous nous sommes rendus à la CDVR, au Ministère des Ex-Combattants et Victimes de Guerre et à la CONARIV pour faire des déclarations. Ca été un moment douloureux pour la famille de voir son enfant égorgé comme un animal.
Le père SYLLA MAMADOUBA
Racconto / It
Il primo aprile 2011, mio figlio, SYLLA ALPHA BABA, nato il 5 maggio 1980, è stato arrestato e torturato da alcuni miliziani armati, prima di essere sgozzato con altre due persone a Port-Bouët nel quartiere Jean-Folly. I corpi sono stati interrati dalle famiglie il giorno seguente nella cittadina Gonzague. Dopo la crisi post-elettorale, la famiglia ha avviato delle pratiche amministrative. Noi ci siamo recati alla CDVR, al Ministero degli Ex-Combattenti e Vittime di Guerra e alla CONARIV per denunciare l'accaduto. Per la famiglia è stato un momento doloroso vedere il proprio figlio essere sgozzato come un animale.
Il Padre SYLLA MAMADOUBA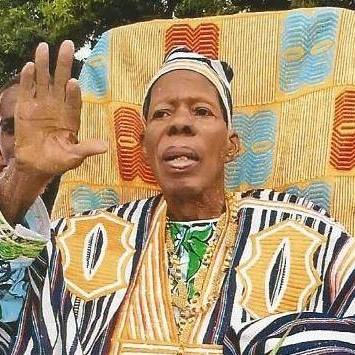 Narration of the tortures suffered by Feu Oula Kpae Bernard victim
It was at Guéhiébly, in the Duékoué district, on 28 March 2011. That day the population was waked up at 5 in the morning by some gunshots; armed men, with a military outfit, had broken into the village. Several people gathered along the main road leading to the Man, where these men were together. An hour later, some Lobis of the village led their leader there, Oula Kpaé Bernard, a retired teacher, and his General Secretary known as Mao. In the middle of the street, a tare bed had been built with garbage and branches; the armed men, who spoke in the diula language, ordered them to lie down. These men, driven by bad intentions, covered them with masks' raffia and sprinkled them with two gasoline's tanks for setting fire to them. One of the militants' head came to them and ordered not to kill the notables in this way; but the fire had already begun to spread and to burn the feet of the leader who was struggling to free himself. The prisoners found their freedom; one of the men, disappointed by this decision, had violently hit the leader of the village, causing a wound to the nape of his neck. While they were leaving, the armed men ordered to their bodyguard to kill the prisoners, but he fired bursts of Kalashnikovs into the sand. He was a mandingo of the village, his name was Dao and he still live in Guéhiébl; he took the Leader OULA KPAE BERNARD to the Bangolo's hospital for some medical cares, while Mao was getting to his parents-in-law's house at Grand-Pin, Bangolo.
During his stay in the hospital, the leader discovered that his house had been looted and burned down. Coming back to Bangolo, he went to live in another house with his family. At the moment of the events, he was 73 years old, and this age did not allow him to overcome such traumas; his displacements caused him so much pain that he decided to entrust all his responsibilities to his brother OULA KPAE GERVAIS, who died in 2015; this episode worsened the situation of the leader who, sometime later, also died in December 2016.
KEI K. Léonard
General coordinator.
RECIT DE LA TORTURE DE LA VICTIME FEU OULA KPAE BERNARD
C'était à Guéhiébly, dans le département de Duékoué, le 28 Mars 2011. Ce jour-là la population a été tirée de son sommeil à 5 heures par des coups de feu ; des hommes en arme, dans une tenue treillis venaient de faire irruption dans le village. Plusieurs personnes s'attroupèrent le long de la rue principale conduisant à Man où ces hommes étaient réunis. Une heure plus tard des Lobis du village leur amenèrent le chef de village Oula Kpaé Bernard, instituteur à la retraite, et son secrétaire général communément appelé Mao. En plein milieu de la route un lit tara était dressé avec des ordures et des branchages ; et les hommes armés s'exprimant en langue dioula leur ordonnèrent de s'y coucher. Ces hommes qui étaient animés d'intentions lugubres les couvrirent de raphia de masques et imbibèrent tout cela avec les deux notables de gas-oil pour ensuite y mettre le feu. Un chef de ces hommes arriva et leur dit de ne pas tuer les notables de cette façon ; mais avant son arrivée, le feu commençait à prendre sérieusement et brûla les pieds du chef qui cherchait à se libérer en se débattant.
Sur ordre de ce chef, les prisonniers retrouvèrent la liberté ; ce qui n'était pas du goût d'un de ces hommes qui causa une blessure à la tête du chef en lui assenant un violent coup de gourdin. En quittant les lieux ; ils ont donné instruction à celui qui était chargé de leur garde de les tuer, mais au lieu de cela, il tira des rafales de kalach (kalachnikov) dans le sable. C'est un malinké du village du nom de DAO, vivant encore à Guéhiébly qui a conduit le chef OULA KPAE BERNARD à l'hôpital de Bangolo pour des soins, tandis que Mao lui se rendait dans sa belle-famille à Grand-Pin à Bangolo.
Pendant qu'il se trouvait à l'hôpital, le chef apprendra que sa maison a été pillée et incendiée. Revenu de ses soins à Bangolo, il vivait dans une autre maison avec sa famille. Au moment des faits, il avait 73 ans, et cet âge ne lui permettait pas de surmonter aisément ces traumatismes ; ses déplacements se faisaient avec beaucoup de douleur, si bien qu'il confia toutes ses préoccupations à son cadet OULA KPAE GERVAIS qui en 2015 décéda ; chose qui empira la situation du chef ; quelque temps après, il décéda lui aussi en décembre 2016.
KEI K. Léonard
Coordonnateur Général
RACCONTO DELLA TORTURA ALLA VITTIMA FEU OULA KPAE BERNARD
E 'stato a Guéhiébly, nel dipartimento di Duékoué, il 28 marzo 2011. Quel giorno la popolazione è stata svegliata dal sonno alle 5 del mattino da colpi di pistola; uomini armati, in tenuta militare, avevano fatto irruzione nel villaggio. Diverse persone si radunarono lungo la strada principale che conduceva al Man, dove questi uomini erano riuniti. Un'ora dopo dei Lobis del villaggio hanno condotto lì il loro capo villaggio Oula Kpaé Bernard, insegnante in pensione, e il suo Segretario Generale comunemente noto come Mao. Al centro della strada era stato eretto un letto di tara con spazzatura e rami; gli uomini armati, che parlavano in lingua diula, gli ordinarono di sdraiarsi. Questi uomini, spinti da male intenzioni, li coprirono con della rafia delle maschere e li cosparsero con due taniche di benzina per poi appiccare il fuoco. Uno dei capi di questi uomini giunse da loro e gli disse di non uccidere i notabili in questo modo; ma prima che arrivasse, il fuoco aveva già iniziato ad espandersi e a bruciare i piedi del capo (del villaggio) che cercava di liberarsi dimenandosi.
Per ordine del loro capo, i prigionieri ritrovarono la libertà, cosa che non piacque ad uno degli uomini che colpì violentemente con un'arma da fuoco il capo del villaggio, causandogli una ferita alla nuca.
Andando via, gli uomini armati ordinarono a colui che era incaricato di proteggerli di uccidere i prigionieri, ma egli sparò raffiche di kalashnikov nella sabbia. Era un Mandingo del villaggio di nome Dao, che ancora oggi vive a Guéhiébl, che portò il capo del villaggio OULA KPAE BERNARD all'ospedale di Bangolo per delle cure mediche, mentre Mao ritornava a casa dei suoi suoceri a Grand-Pin, Bangolo.
Durante la sua permanenza in ospedale il capo apprese che la sua casa era stata saccheggiata e incendiata. Ritornato da Bangolo, andò a vivere in un'altra casa con la sua famiglia. Al momento dei fatti, lui aveva 73 anni, e questa età non gli permise di superare tali traumi; i suoi spostamenti gli procurarono molto dolore ed è per questo motivo che decise di affidare tutte le sue responsabilità a suo fratello OULA KPAE GERVAIS, il quale morì nel 2015; tale episodio peggiorò la situazione del capo che, qualche tempo dopo, morì anche lui nel dicembre 2016.
KEI K. Léonard
Coordinatore Generale.