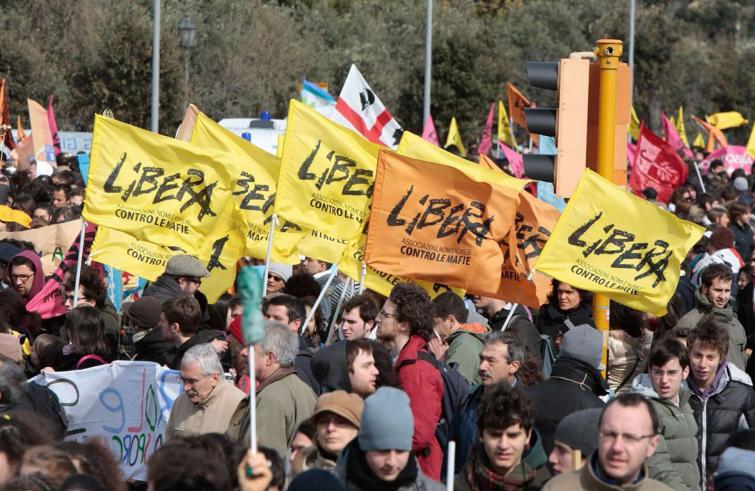 Regional squares, national initiatives, and international events.
March 21st, 2019 marks the XXIV edition of the Day of Memory and Commitment to remember the innocent victims of the mafias, promoted by Libera e Avviso Pubblico. It will mainly take place in Padua, but also in Veneto, Friuli Venezia Giulia, and the autonomous provinces of Trento and Bolzano.
Libera has chosen Padua to be close to those in the Northeast who do not resign themselves to mafia violence, corruption, and abuse of power, but enhance the work of many realities—secular and Catholic, institutional and associative—committed to that difficult but generous land for the common good, dignity, and freedom of the people. Nevertheless, thousands of places in Italy, Europe, Africa, and Latin America will also celebrate the Day of Memory and Commitment to remember the innocent victims of the mafias. There will be a reading of the victims' names followed by moments of reflection.
"The first objective – as the president and founder Don Luigi Ciotti has remarked – is the closeness to the families of those who have lost their lives. It is not a celebration, but a living memory transformed into commitment and concrete responsibility. In the Northeast—and the many judicial inquiries are proof of this—the organized crime has rooted from and prospered in drug dealing, but also in recent waste trafficking, finances, money laundering with the purchase of properties, and even profitable betting rooms."
We are commemorating the more than 900 innocent victims of the mafias in Italy and victims from other countries by reading their names and advocating for truth and justice. The commitment of the police forces and many magistrates is necessary to fight the mafias and corruption. However, before that, it is essential to become a community based on solidarity and co-responsibility, which makes the "we" not only a word, but also a crossroad of needs, desires, and hopes.
You can organize a place of memory as well! If you want to be an active part of this path but have no events close to you or you are unable to travel, you can organize a place of memory at your school, association, workplace, etc. By reading the names of victims, you help to spread the message of the day. In this link you will find the form you should fill out and send it to the Regional Secretariat of your territory, and indicate the places of memory already active in your regions.
International localities where initiatives will be held for March 21st
Europe:
Geneva
Zurich
Marseille
Paris
London
Berlin
Tenerife (Spain)
Malta
Brussels
Africa:
Zarzis (Tunisia)
Abidjan (Ivory Coast)
Latin America:
Mexico City
Manizales (Colombia)
Buenos Aires (Argentina)
Regional squares:
Piemonte – Novara – piemonte@libera.it
Liguria – Sestri Levante – liguria@libera.it
Trentino – Padova – trentino@libera.it
Marche – Senigallia – marche@libera.it
Calabria – Catanzaro – calabria@libera.it
Campania – Avellino – campania@libera.it
Emilia – Ravenna – emiliaromagna@libera.it
Abruzzo – L'Aquila – abruzzo@libera.it
Valle d'Aosta – Forte di Bard – aosta@libera.it
Toscana – Siena – toscana@libera.it
Sardegna – Cagliari – sardegna@libera.it
Puglia- Brindisi -puglia@libera.it
Friuli Venezia Giulia- Padova – trieste@libera.it
Sicilia: Palermo, Catania, Siracusa, Ragusa, Enna – sicilia@libera.it
Umbria: the dedications to the innocent victims of mafias are spread throughout the region , naming 21 streets or squares in honor of March 21st. At the moment, we have the confirmation of 9 streets (4 at Perugia, 2 at Spoleto, 2 at Bastia Umbra, 1 at Foligno) umbria@libera.it
Molise -Campobasso – molise@libera.it
Lombardia – Padova – lombardia@libera.it
Lazio – Formia
Veneto – Padova -veneto@libera.it
Alto Adige – Padova – altoadigesudtirol@libera.it
Source: Libera