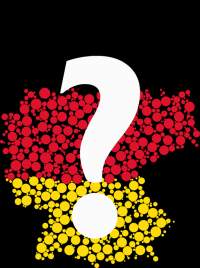 The new episode of MafiEuropa in Germany by Amalia de Simone deals with 'Ndrangheta business in Germany and its investments.
During Christmas season, a series of Italian restaurants in Germany received a message :
«We are a cooperative of assistance with decades of experience. We guarantee security for your families and an insurance policy that we advise you not to refuse. Every month our representatives will pass that will present the name of your patron saint and that you will have to come with a spontaneous offer because every offer that is not given with the heart or that is given late or worse with the infamy of Judas, makes pain to the saint, but even more to the sinner».
Since then, a lot of chefs and restaurateurs had to move away from Germany to escape mafias and their racket.
Click here to discover the reportage.
Click here to discover the first episode of MafiEuropa in Germany.