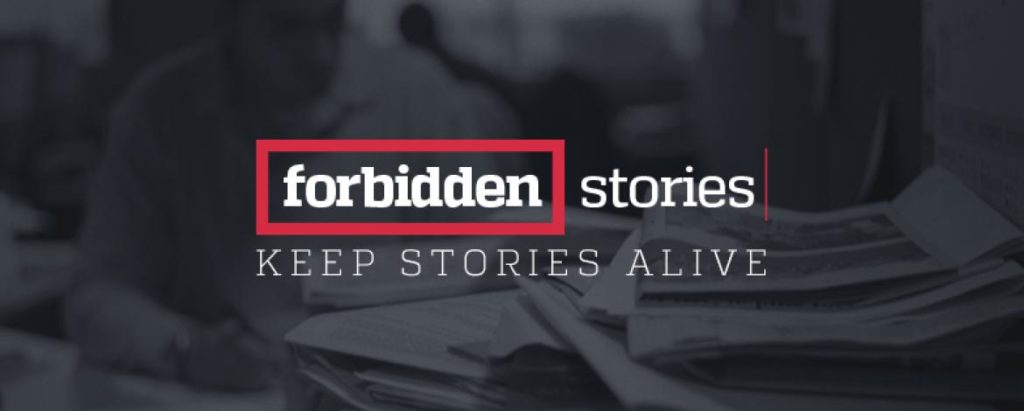 Freedom of information is under attack in many parts of the world :  it is still not guaranteed everywhere, and even in countries where it is a fundamental right, it is not always respected.
Forbidden Stories is a non-profit project founded by Freedom Voices Network, a network of journalists whose mission is to continue and publish the work of other journalists facing threats, prison, or murder. Journalists facing threats can drop their sensitive information through a secure communication channel. Their story will be held securely and will not be published without his or her consent. If something happens, the crew of Forbidden Stories follow the instructions the journalist left and then complete and publish the story broadly thanks to their collaborative network.
The main goal is to keep the stories of threatened or murdered journalists alive and to make sure a maximum number of people have access to uncensored news on such crucial topics as the environment, public health, human rights, or corruption.
Protecting and continuing the work of reporters who can no longer investigate represents a powerful signal to enemies of the press: even if you succeed in stopping a single messenger, you will not stop the message.
"The Daphne Project" is part of Forbidden Stories. 45 journalists from 15 different countries have been working in secret to complete and publish investigations by the Maltese journalist Daphne Caruana Galizia, who was killed on 16 October 2017. It is the first Forbidden Stories cross-border investigation.
In March 2018, Forbidden Stories received the "Journalism Project of the Year Grand Prize" at the French Annual Journalism Summit.
C L I C K   H E R E   T O   V I S I T   T H E   W E B S I T E