Arkady Babchenko, a 41 years-old  Russian journalist who frequently criticised the Kremlin reported to have been killed on Tuesday 29 May. Nevertheless, on Wednesday  31th May, he shocked the public when he appeared alive at a press conference organized by the Ukrainian state security service.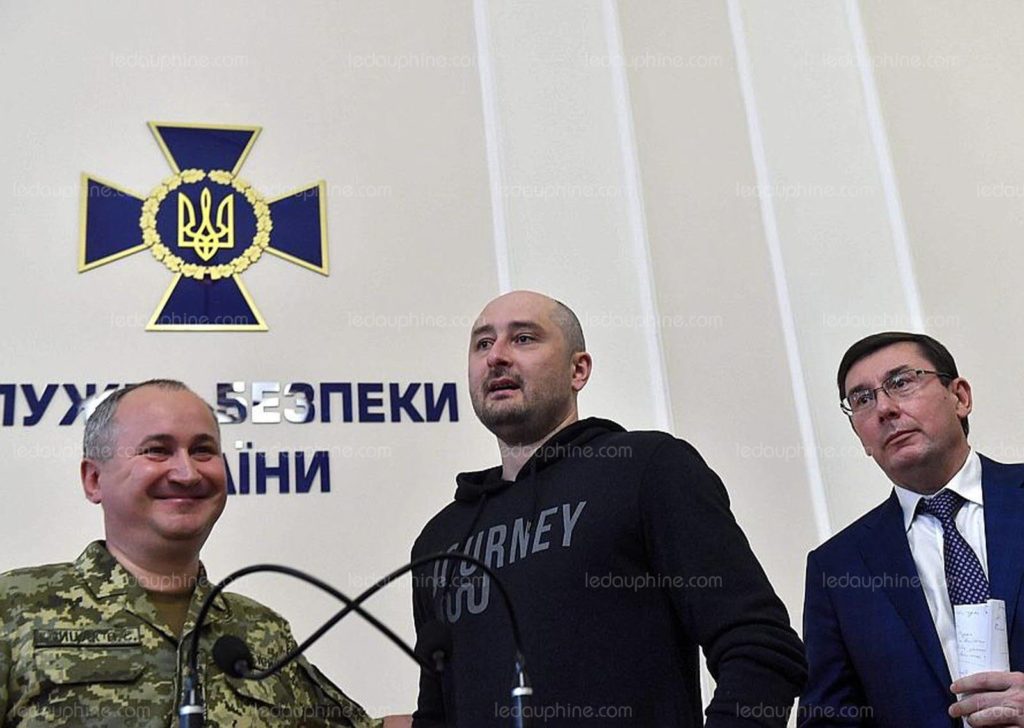 Ukrainian authorities first announced that Babchenko was shot three times when he left his apartment and was found bleeding in the entrance by his wife. He allegedly died in the ambulance.

On Wednesday afternoon, Vasyl Hrytsak, the head of Ukraine's Security Service (SBU), called a press conference and updated reporters about a months-long operation that revealed Russia's security services had ordered Babchenko's murder and were willing to pay US$40,000 for it. Moreover, he declared that Russia's plan to kill Babchenko was just one in a series of attempts to physically eliminate Russians who left the country  and were objectively reporting on events in Russia.
Then, Hrytsak shocked the public when he announced that Babchenko was alive and that the Ukrainian security forces had staged his murder as part of an investigation into who ordered it.
A few minutes later, Babchenko entered the room to a round of applause from journalists journalists applauded. As no one was aware of this staged death, he apologized to his colleagues, friends and especially his wife and thanked Ukrainian authorities for saving his life.
For more information, click here.