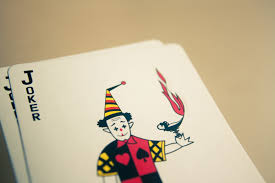 The small island of Malta is home to almost 300 invisible casinos : the industry took off after 2004, when the government introduced the first online gaming regulations in the European Union (EU).
Nowadays, Malta hosts one of the highest concentrations of online gaming license-holders in the EU as the low-tax regime of the country and  the opportunity to obtain operating licenses allowing to conduct business across the EU's 28 member states, and the industry rakes in €1.2 billion in annual earnings on the island (2 % of Malta's GDP).
This explosive growth of online gambling was of great interest to Maltese journalist Daphne Caruana Galizia before she was killed last October. The Daphne Project, a consortium of 18 news organizations from 15 countries, including the Investigative Reporting Project Italy (IRPI), a partner of the Organized Crime and Corruption Reporting Project (OCCRP), has been working for the past five months to complete Caruana Galizia's work and reporters have pieced together a disturbing picture.
The industry's success has come at a high price. For the past decade, Italian investigators have been looking into how various mafia organizations have exploited Maltese online gaming to make and launder large amounts of money. They found repeated instances of criminal infiltration and a lack of effective oversight by the Malta Gaming Authority (MGA), which regulates the industry. The latest anti-mafia operations also reveal how the lucrative Maltese online gaming licenses change hands from one criminal group to another.
In practice, when controlled by organized crime, online gaming systems can essentially function as ATMs for criminals. This is the conclusion reached by anti-mafia prosecutors in Palermo, the capital of Sicily, who in February 2018 cracked down on a vast Maltese gambling network allegedly linked to families belonging to the Cosa Nostra, Sicily's infamous mafia organization.
To read the full article in ENG, click here