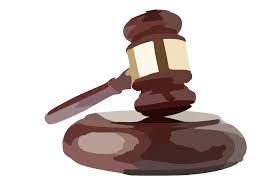 After a 10 months-long internal investigation into cash-for-votes allegations focused on Azerbaijan, it was revealed that several members of the Council of Europe's parliamentary assembly broke the body's rules on ethics and are "strongly suspected" of corruption.
If the judges limited their investigation to Azerbaijan, they did however hear allegations against other member states, including Russia, Ukraine and Turkey.
The report also names former Italian deputy Luca Volontè as suspected of "activities of a corruptive nature". He had played "an important role" in undermining a report on political prisoners in Azerbaijan, that detailed how the judicial system was used to silence government critics. Although the report reflected widespread concerns of other human-rights groups, its findings were rejected by Pace (Parliamentary Assembly of the Council of Europe) MPs in a controversial 2013 vote.
Deputies from the parliamentary assembly's 47 member countries will debate the report on Monday.
Click here for more information