In late February 2018, Jan Kuciak, a young Slovak investigative journalist, was murdered by a single bullet. His fiancée was killed alongside him.
Before his death, Kuciak had been working with the Organized Crime and Corruption Reporting Project (OCCRP) and his outlet, Aktuality.sk, on an in-depth investigation about the Italian 'Ndrangheta, one of the world's most powerful and fearsome criminal groups, and their infiltration into his country.
His reporting — now forever unfinished — was carried out in collaboration with two OCCRP partners: the Czech Center for Investigative Journalism (CCIJ) and the Investigative Reporting Project Italy (IRPI).
Jan's final stories, published to honor his memory, set the record straight, and minimize the danger to his colleagues, appear in the OCCRP website.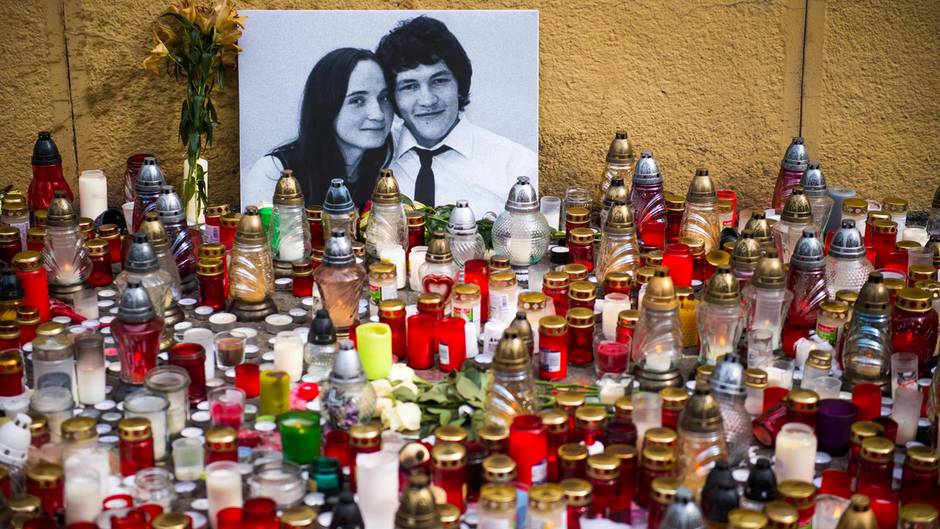 Jan Kuciak era un giornalista investigativo. Stava lavorando a un'inchiesta sul trasferimento di fondi Ue a cittadini italiani potenzialmente affiliati alla 'ndrangheta. E ai loro possibili legami con il potere politico slovacco. È stato ucciso a casa, con la sua fidanzata. Avevano 27 anni. L'articolo di Matteo Tacconi su eastwest.eu
By Miroslava Germanova and Richard Pérez-Peña for New York Times
More information in the article "The Model, the Mafia, and the Murderers" click here.
More information in the article"Italian Farms, Slovak Soil" click here.