TORINO. It is a subject discussed in the « Pace » room of the « Fabbrica della E », 95 corso Trapani, on the 20th of February at 9:30.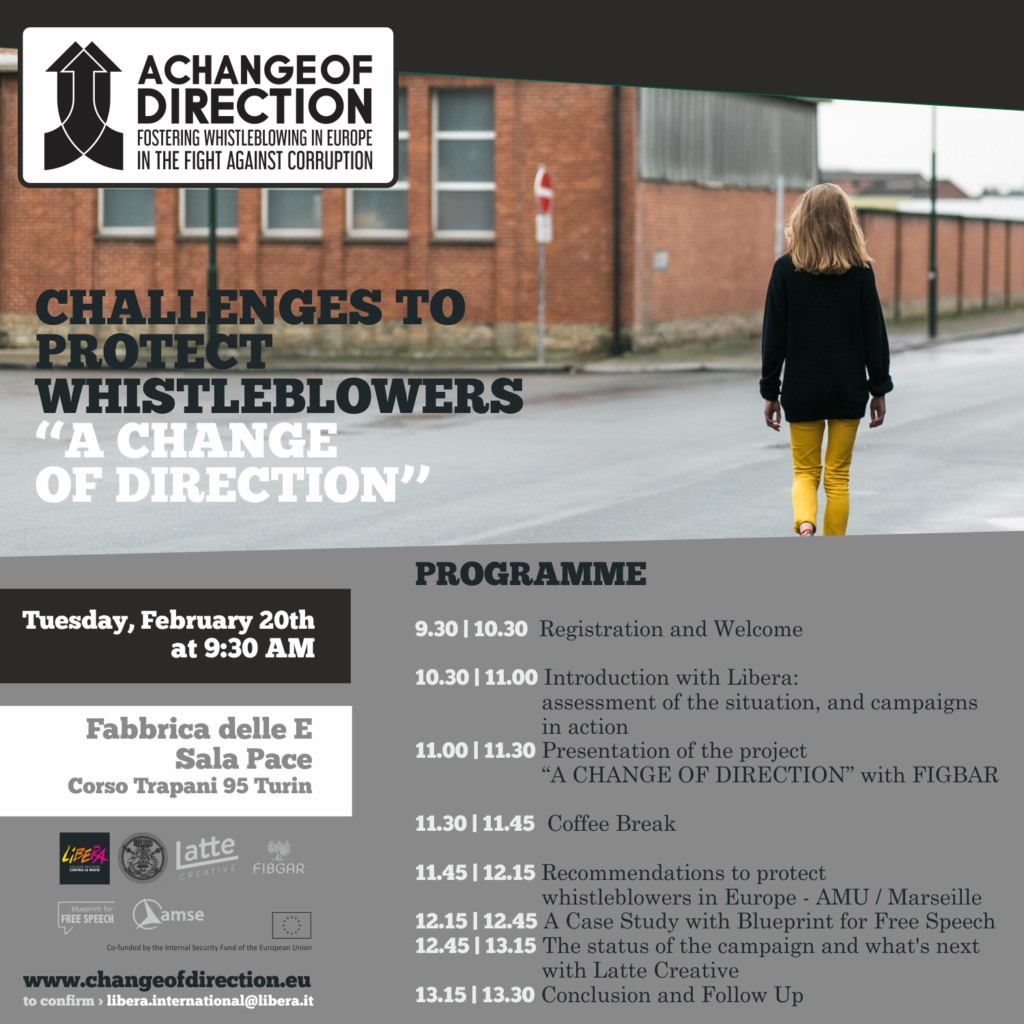 « A change of direction » project reunites a group of international NGOs and research institutes to protect whistleblowers in Europe with new research instruments and support. It is essential to support whistleblowers in order to encourage citizens to fight corruption, as we are still facing main problems such as protection from retaliation, the revelation channels, the investigations of revelations and negative cultural attitudes toward whistleblowers.
In order to change this reality, the issue was addressed by adopting a holistic and complete approach in the field of :
– the conceptual, political and legal structure
– practical and political tools that will be used to report corruption and wrongdoings.
– the cultural and social context
It is one of the first projects in Europe to reunite academic and jurisprudence fields on the issue of protection of whistleblowers. The main objective is to allow whistleblowers to benefit from better information on their rights and obligations along with a suitable organizational support, a safe access to secure and trustable channels to report wrongdoings. In this context, for the last two years has been promoted a work that has lead to :
– the draft of an European directive on the protection of whistleblowers
– various campaigns in numerous EU state members to promote the protection of whistleblowers
– to be part of the South-East European Coalition for the protection of whistleblowing.
On the 20th of February, in the « Pace » room of the « Fabbrica delle E », 95 corso Trapani, at 9:30, will be discussed the path and initiatives dealing with this project.
For more information, click here.