The EU-Russia Civil Society Forum has featured Libera in their "What Is Happening within the Civil Society" campaign. The forum's purpose is to provide a better understanding of the state of civil society within EU member states. this excerpt showcases Italy's current situation regarding civil society actors using Libera's experience. Here is the interview with Giulia Baruzzo, Programme officer for Libera International.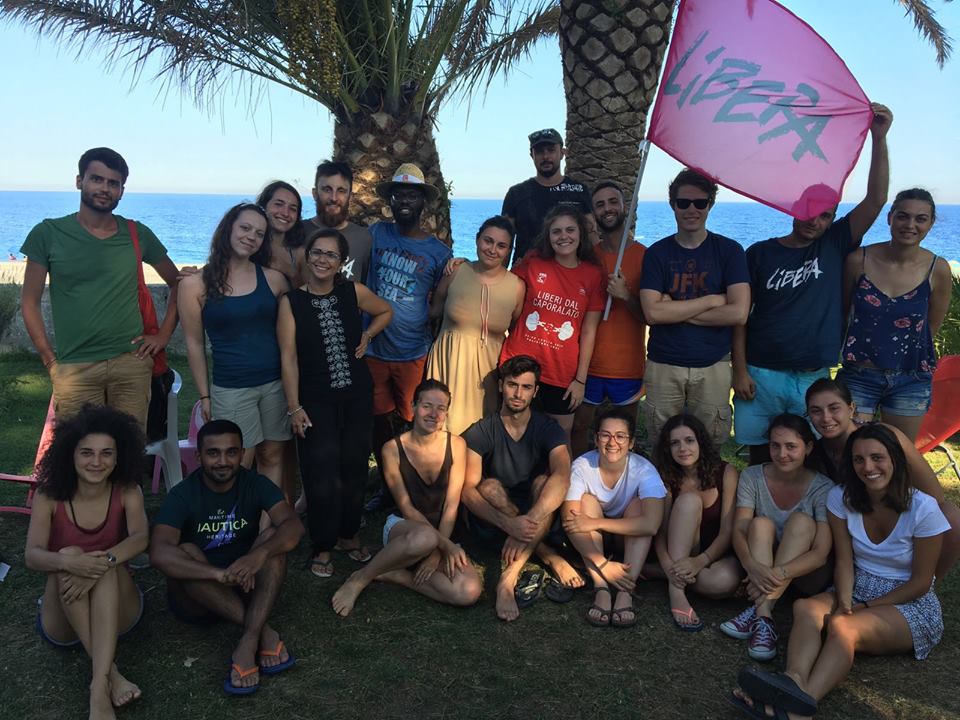 TRENDS
The superficiality with which the civil society typically gathers information paves the way to approximate considerations, insofar as news is often collected through social networks and tendentious media. This strengthens tendencies based on prejudices and stereotypes, ascribable to the growing political mistrust, apathy, intolerance.
In many strata of Italian society there is a determination to pursue the purposes and interests of one's own sector to the detriment of the ones of the community.
Civil society is resolute in advancing networking and in advocating for social and civic significance. This also includes activities for raising awareness of the origin, dynamics and market issues related to global organized crime.
GOOD PRACTICES
ALAS, the informal Latin American network promoted by Libera, counters the spiral of organized crime's illegality and corruption by providing assistance and advocating for conscious citizenship. The ALAS model has created a recognizable and effective system of dialogue and good practice, which can also be developed within the European context.
Libera's campaigns for the promotion of social anti-mafia as an economic and social resource for the future, such as "Mexico for Peace" (www.messicoxpace.it). In partnership with public authorities, civil society organizations (CSOs) and volunteers, Libera actively fosters educational activities with young people at the local and national levels. After the 2015 recognition of environmental crime (Law 68/2015), Libera together with Legambiente continue to advocate for environmental lawfulness.
The "Day of Memory and Commitment in Commemoration of the Innocent Victims of Mafia" (www.memoriaeimpegno.it) was established in 2017, thanks to Libera's network's campaigns to raise awareness of historical memory related to mafias. This constitutes a significant institutional recognition for the Italian civil society.
The "Da Sud" Association (www.dasud.it) promotes anti-mafia actions by using contemporary language tools.
CHALLENGES
In spite of the difficulty of finding inclusive perspectives within the Italian context, civil society is committed to countering the above-mentioned trends through the promotion of active citizenship and awareness of democratic lawfulness, the social use of real estate confiscated by organized crime, social justice and fundamental rights. Along with the levers of inclusion and diversity, civil society addresses these challenges by interacting with a multitude of actors at all levels.
Superficial information contributes to create a space for misunderstanding and discredit that is hard to oppose, regardless of the matters or actions undertaken by civil society.
INTERNATIONAL AFFAIRS
At the European and international levels, the impact and effectiveness of the Italian civil society stem from the ability to be a competent and credible interlocutor. This entails being able to create synergies, relations, projects, and exchange good practices with institutions and stakeholders in order to achieve common goals. In a nutshell, the "networking" ability at the international level is crucial for the Italian civil society.
CIVIL SOCIETY BEYOND BORDERS
A "civil society beyond borders" can tackle the international nature of phenomena by developing the ability to transfer specific competencies and experiences across Europe and by implementing them in a jointly constructive manner. The Italian civil society can contribute to this vision with its own broad expertise and tools to oppose organized crime in the institutional, legal economic, social, educational and cultural fields.
For more information, please read this PDF supplied by EU-Russia Civil Society Forum here.