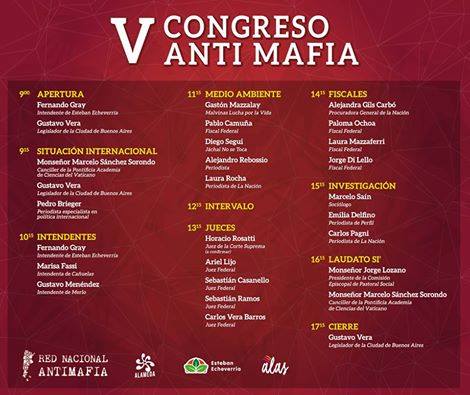 On 8th May, Fundación Alameda presents the fifth Antimafia Congress that will take place in Güemes 399, at the Polo Judicial of Esteban Echeverría,  in the province of Buenos Aires.
The National Antimafia Network was created on April 2013, after the Congress about Organized Crime and Trafficking, run by more than 40 organizations all around Argentina.
Following this networking activities, the fifth Antimafia Congress presents the fifth congress in Buenos Aires. The Congress is organized around seven panels on international, environmental, political, judicial, investigative and religious topics and perspectives.
For more information, visit FundaciónAlameda