Get Involved
Join us
We need everyone because we are convinced that the will, the determination and the force to lead and win this struggle.
I-LAB
The "International LAB" is an important means for engaging and coordinating all the people that belong to Libera and are interested in contributing to this sector, because they had experiences abroad or because they had a work and didactic background in international sphere.
Newsletter
The LIBERA International newsletter provides information on new releases, upcoming events and initiatives not covered in mainstream mass medias: featuring legality, justice, and commitment to world civilisation.
INTERNATIONAL CAMPS
The purpose of this network is the promotion of a global anti-mafia and social justice culture, which is the principal tool to fight all levels of the mafia.
THEMATIC FOCUS
Narcotraffic
Corruption and whistleblowing
Smuggling and human being trafficking
Illegal economy and organised crime
Confiscated assets
Memory and victims support
Education and social prevention
Social antimafia and human rights
Blog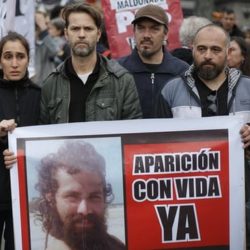 Most dangerous places for defenders Since the start of 2015, 132 land and environmental defenders have died in Brazil: the highest number on Earth. Many of the killings were of people trying to combat illegal logging in the Amazon. The Philippines comes second on the list, with 75 deaths in all. Honduras remains the most[…]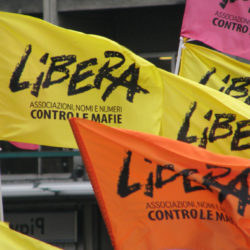 The EU-Russia Civil Society Forum has produced this publication called "What Is Happening within the Civil Society." Its purpose is to provide a better understanding the state of the civil society within EU member states. This article showcases Italy's current situation regarding civil society actors including Libera's experience.
Previous
Next