Get Involved
Join us
We need everyone because we are convinced that the will, the determination and the force to lead and win this struggle.
I-LAB
The "International LAB" is an important means for engaging and coordinating all the people that belong to Libera and are interested in contributing to this sector, because they had experiences abroad or because they had a work and didactic background in international sphere.
Newsletter
The LIBERA International newsletter provides information on new releases, upcoming events and initiatives not covered in mainstream mass medias: featuring legality, justice, and commitment to world civilisation.
INTERNATIONAL CAMPS
The purpose of this network is the promotion of a global anti-mafia and social justice culture, which is the principal tool to fight all levels of the mafia.
THEMATIC FOCUS
Narcotraffic
Corruption and whistleblowing
Smuggling and human being trafficking
Illegal economy and organised crime
Confiscated assets
Memory and victims support
Education and social prevention
Social antimafia and human rights
Blog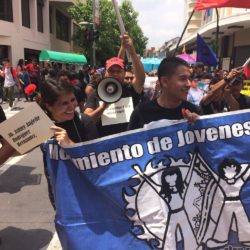 The Guatemalan partner association of Red Alas, Mojoca, who has been working for 20 years to build a better future for hundreds of young people needs your help in order to keep working. Let's support them with a contribution, don't leave Mojoca alone.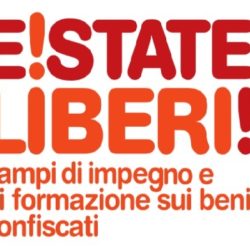 Thirteen students and two teachers from the high school "Lycée Parc Chabrières" in Lyons were hosted during one week in Polistena, Calabria, from 1st to 8th April. They stayed in a building confiscated from 'Ndrangheta and reused for the benefit of the society and the community of Polistena. Converted in a cultural centre aimed at[…]
Previous
Next